If you're anything like me, you love to host family and friends for the holidays, Thanksgiving in particular, it's my favorite. I approach the holidays with an "open door" policy…dinner isn't formal, there's no assigned seating, all are welcome, and the goal is simply to be with each other (while eating good food, of course). 
But don't let my casual tone fool you, it's still stressful! Much like an interior design project, there are a lot of logistics to manage. But one thing that's easy to handle in advance is a functional space plan.
Not sure where to start? Here are a few tips that can help.
Consider the Vibe of Your Party
Do you want to host an upscale, formal event, complete with place settings, tablecloths, and the good china? Or would you prefer something less formal, where there isn't a set dinner time and guests can flow from one room to the next, eating as they visit with family and friends?
For more formal events, a sit down dinner is standard. Food can be served by the host or someone hired by the host or it could be served family style with large servings of food placed directly on the table. For those of you with large dining spaces and therefore, large dining tables, family style isn't as practical. Regardless of what you choose, you want to make sure you have a secondary place for extra food, drinks, etc. This is where a sideboard, buffet or console table can be incredibly helpful. Don't worry, I will give you some guidelines on sizing below.
For casual events, you'll likely have a buffet. Often the buffet will be held in a different room, the kitchen for example, so you'll want to ensure the flow is optimized. Place plates at the beginning of the line and cutlery at the end so your guests aren't fumbling with their forks while they're heaping more mashed potatoes onto their plates. For those guests that won't be sitting at the formal dining table, make sure you have comfortable conversation seating in performance fabrics for when those inevitable spills happen. Circle arrangements are typically best.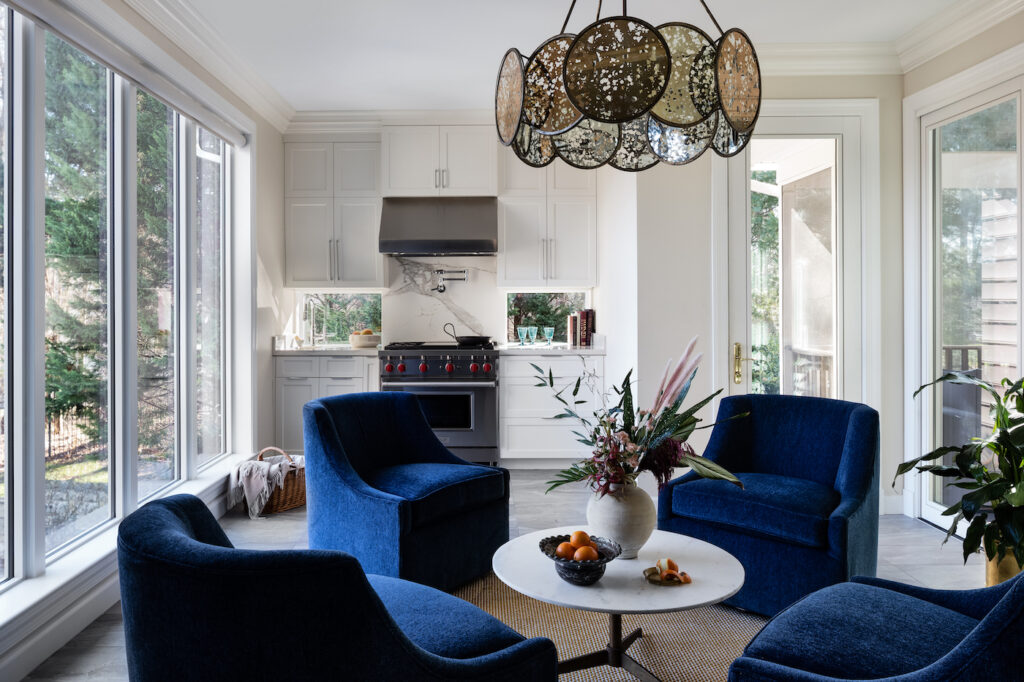 Know "The Rules"
The first aspect of a functional dining room space plan is how many seats you'll need and how large the table needs to be. Start with the size of your room and work backwards. A good rule of thumb is to make sure you have at least 36" of egress, i.e. walking room, between the edge of your table and the wall (or another piece of furniture). This number is expanded for the room's entryway, where you'll want at least 45" to prevent any traffic jams as guests are getting seated. Take a look at this infographic for a visual guide for how many seats you can comfortably fit along with the appropriate table size for your dining room.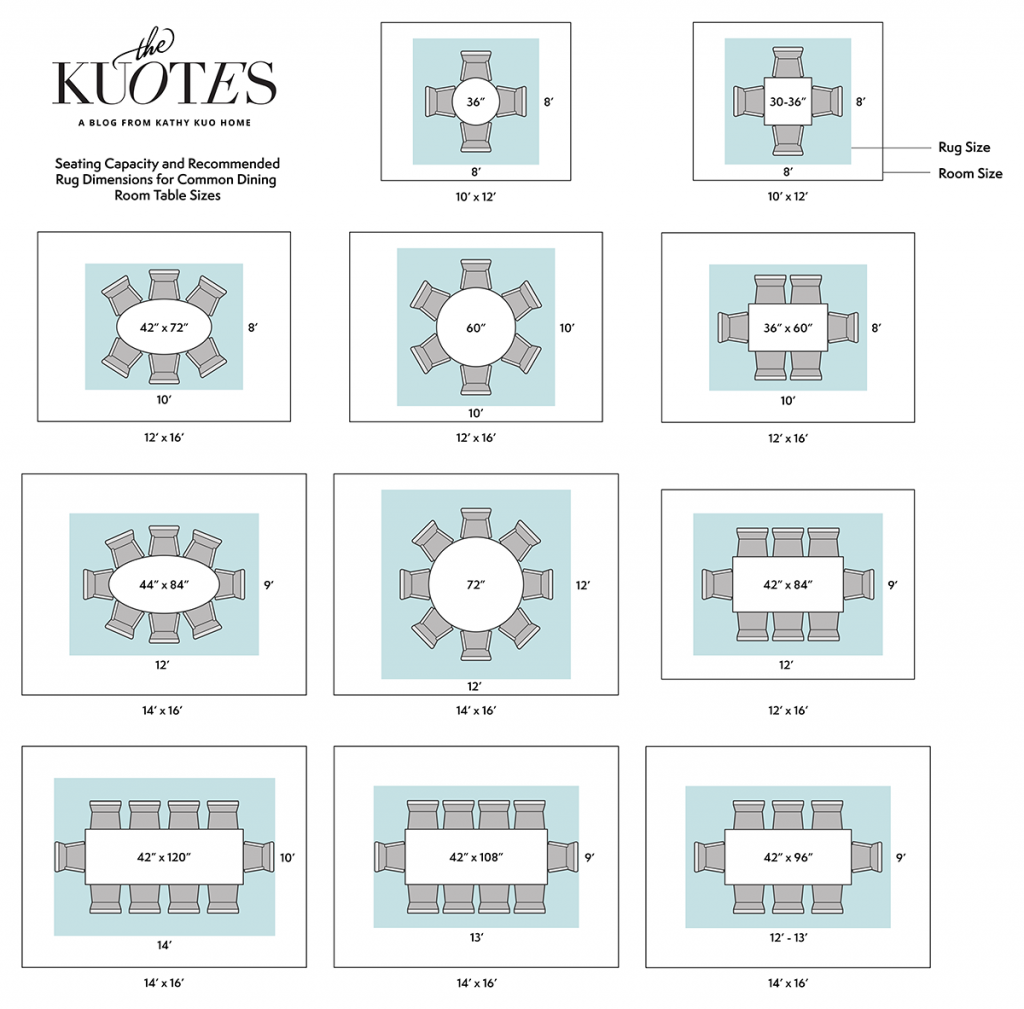 Introduce a "Wow" Factor
Whatever the vibe of your gathering, having a "wow" factor is an easy conversation starter and an important part of any well-designed dining space. Typical statements in a dining room could be a glamorous chandelier, incredible art piece, or custom wall treatments like wainscoting, moldings or wallpaper. Don't hold back! Your dining room is really a place to experiment. For most families, dining rooms are used for special occasions, so what better way to communicate to your guests how special their presence is than to create a bold, sexy and exciting room!
Creating that "wow" factor can be tricky! Not sure where to start? Set up a time to chat with me and we can discuss how to impress your guests at your next holiday event!