While the pandemic lockdowns of 2020 and 2021 might be a distant memory (it feels like a million years ago!, but also yesterday?), the way we conducted business during that time has changed the landscape of business operations forever. The popularity and use of Zoom, WebEx and Skype skyrocketed during the pandemic. And with that came a whole host of issues for people using video conferencing platforms. We saw virtual backgrounds that were clearly fake, sheets hanging from doors or closets, kitchen appliances, kids rooms, unfinished basements…truly the good, the bad, and the VERY ugly. But for better or worse, working remotely isn't going anywhere.
So how do we create a well-designed professional Zoom background?
Here are a few tips to keep your background looking fresh, clean and beautiful.
1. Keep it Simple
Often the best video background is a solid color. While I have some of my favorites, you should always consider your own personal skin tone. Fairer? Choose a darker color. Skin has more pigment? Consider a lighter color. We like to layer the simplicity of a single color with interesting moldings or wainscoting.
Check out this custom Zoom backdrop for our interior design client in Potomac, MD. These doors close shut to hide the clutter and provide an elegant video backdrop.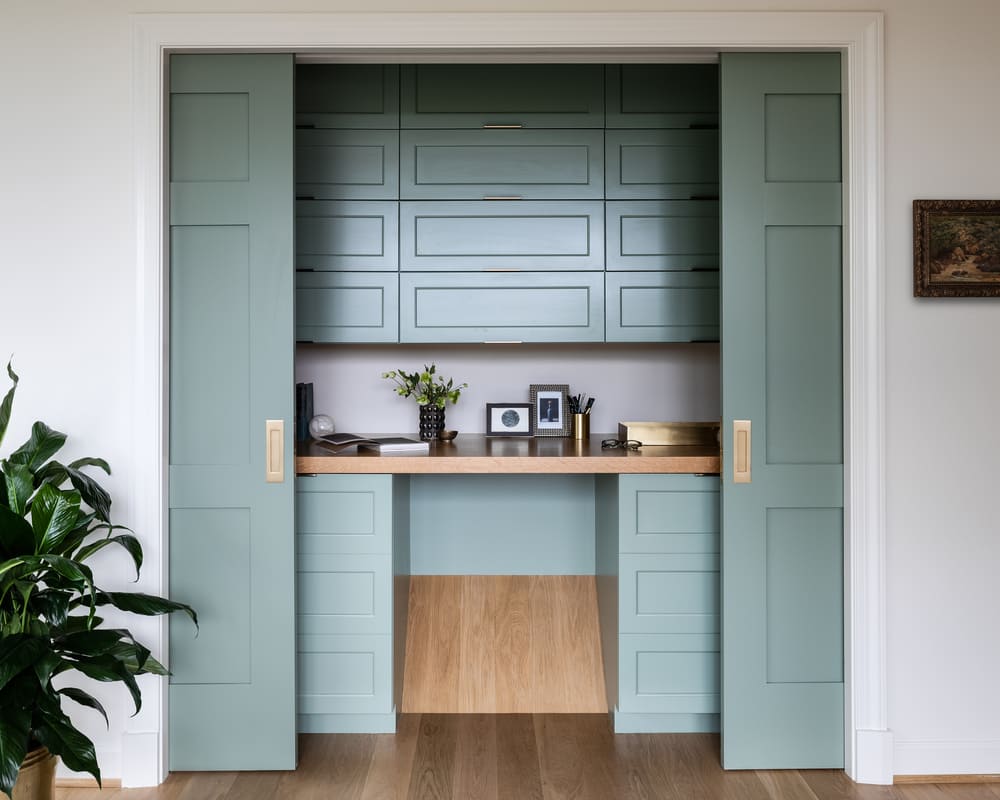 2. Clear the Clutter
The picture above is also a perfect example of clearing the clutter. Having a space for everything allows your meeting participants to focus on the topic at hand, not what's happening in the background behind you.
3. Consider Art
Larger scale art pieces are a beautiful way to add visual interest to your Zoom backgrounds and create a purposeful backdrop.
This basement office in Potomac, MD didn't provide much light, but with a large scale piece of art in airy hues, it looks elegant and professional.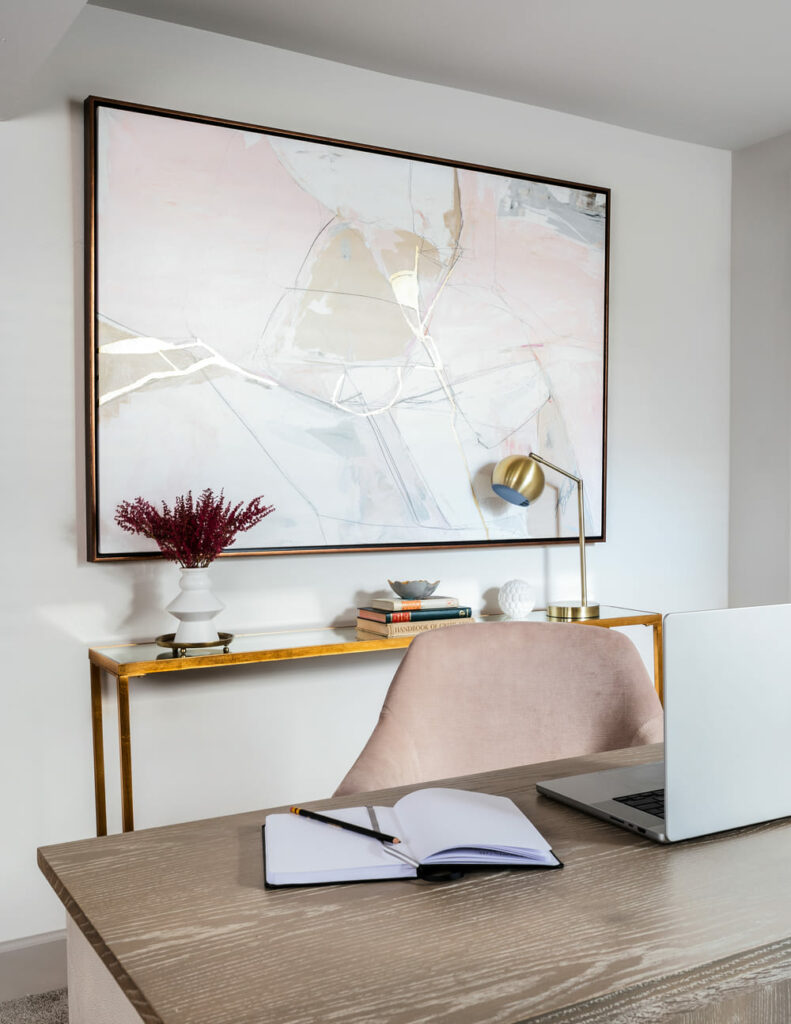 4. Bring the Outdoors In With Plants
Fast Company, the go-to source for anything work-related, suggests adding plants. They improve oxygen levels throughout the home and generally make you happier. Facts.
Need some help designing a professional Zoom background? We're happy to help! Reach out to get started.